You didn't come this far to stop.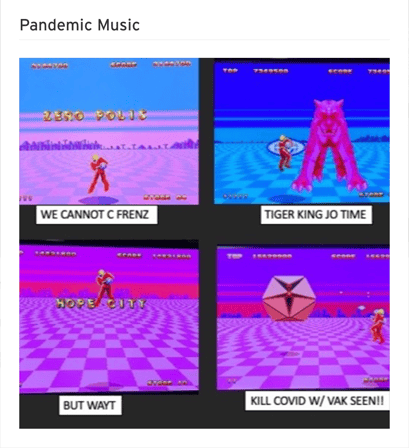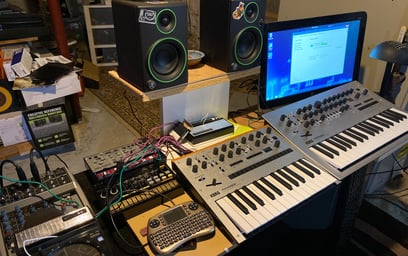 There were many times during the pandemic when I wrapped up the day by sitting in front of several analog synthesizers and a mixer, recording whatever improvisational sounds emerged from my tired fingers.
This music was often glitchy and staticky, dissonant and harsh, or droney and unsettling. On some occasions, though, I managed to create some tunes that I found to be melodic and catchy.
<<<---- Clicking on the picture to the left will take you to the Soundcloud site where I uploaded some of this music during the first few months of the pandemic. (The tracks here loosely correspond to the journaling I did in the same time period.) Headphones are recommended.